KitchenAid



Campaign Design
Sao Paulo, 2017
KitchenAid, a leading manufacturer of kitchen appliances, hosts a special week every year that offers customers great discounts on their products. As part of the marketing team, I had the privilege of creating the visual identity for this annual event's digital campaign.


To ensure the success of the campaign, I began by researching the brand's identity and customer preferences. After developing a comprehensive understanding of the brand guideline, I created a key visual that effectively communicated the event's purpose and reflected the brand's personality.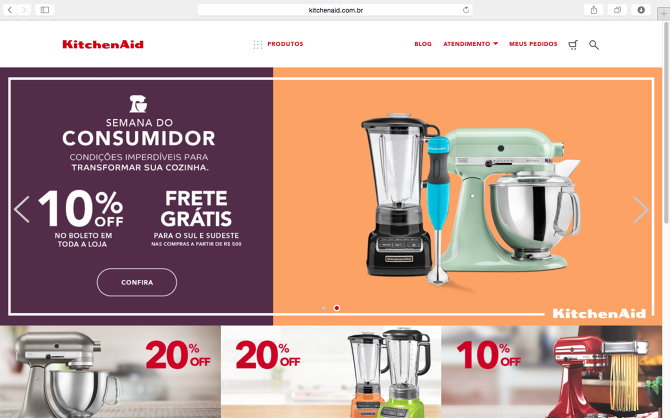 Once the key visual was approved, I designed a range of digital assets that were used across various digital platforms, including social media. I made sure that all the assets were consistent with the key visual and aligned with the brand's overall image.

The campaign was a huge success, and KitchenAid was able to connect with its customers in a meaningful way. The digital campaign not only drove sales but also helped to reinforce the brand's identity and build lasting relationships with its customers.