Rede | Itaú
Small Business Campaing
Sao Paulo, 2017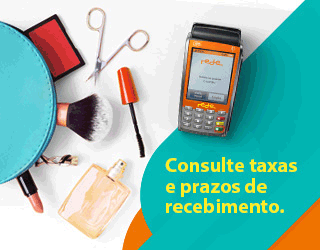 Art development from the concept created for Rede. This digital campaign had small businesses as a target: taxi drivers, farmer's market tent owners, and beauty products consultant.
Desdobramento da campanha digital focada em oferecer as maquininhas de cartões Rede (Itaú) para pequenas empresas, como vendedoras de cosméticos, feirantes e taxistas.
After the key visual approval, it was made several arts for digital platforms and social media.
A partir do key visual foram desenvolvidas diversas peças de mídia digital e redes sociais.
Rede known as Redecard is a Brazilian multi-brand acquirer with 25 brands in its portfolio, for credit, debit, and benefit cards. Rede is a company controlled by Itau Unibanco Group who is the largest financial institution and credit card issuer in Brazil.